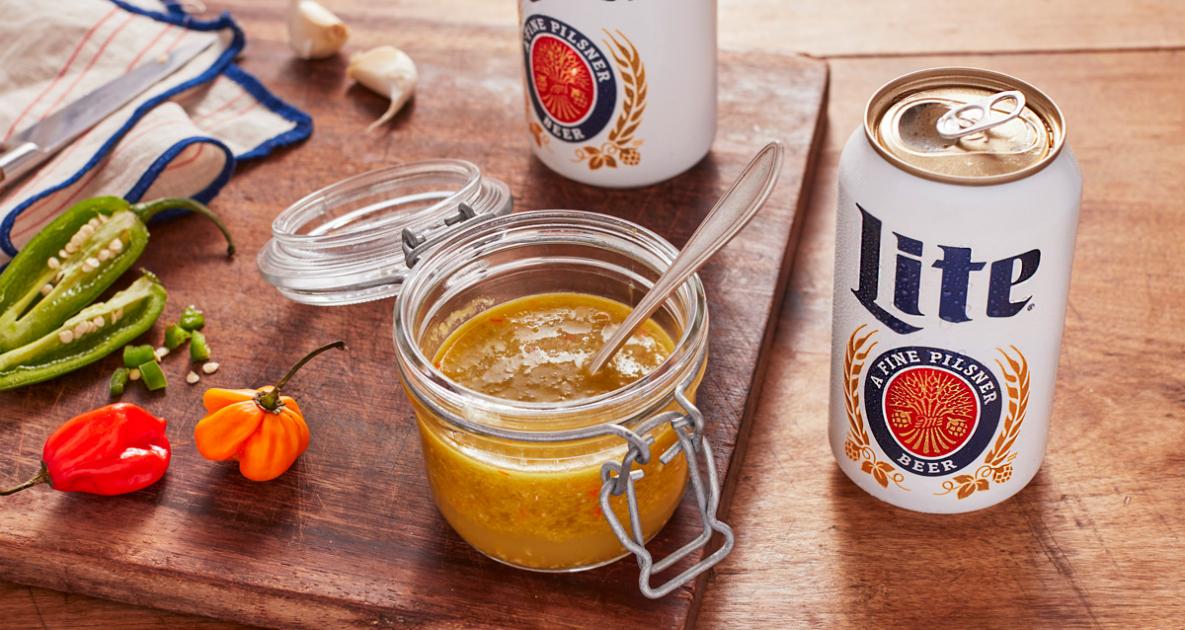 Ingredients
5 jalapeño peppers
1-2 habañero peppers (optional for extra heat)
2 tablespoons olive oil
2 cloves of garlic, minced
1 cup Miller Lite
1 cup apple cider vinegar
1 tablespoon agave syrup
1 teaspoon kosher salt
Recipe preparation
1. Remove just the stems of the jalapeños and 1 habañero pepper and roughly chop them; do not remove the seeds and membranes.
2. Combine the olive oil and peppers in a saucepan over medium heat. Cook for a minute or two, until the peppers begin to soften, then add the garlic. Cook for another 30 seconds or so, just until it's fragrant.
3. Add the remaining ingredients, increase the heat to medium-high, and bring to a simmer. Remove from heat and cool completely.
4. Taste the sauce—if you like your hot sauce extra hot (or if your jalapeños are relatively mild), chop another habañero and add it to the pan. Purée everything in a food processor and refrigerate leftovers in an airtight container for up to 1 week.
Tips
This sauce also tastes great in the following recipes: