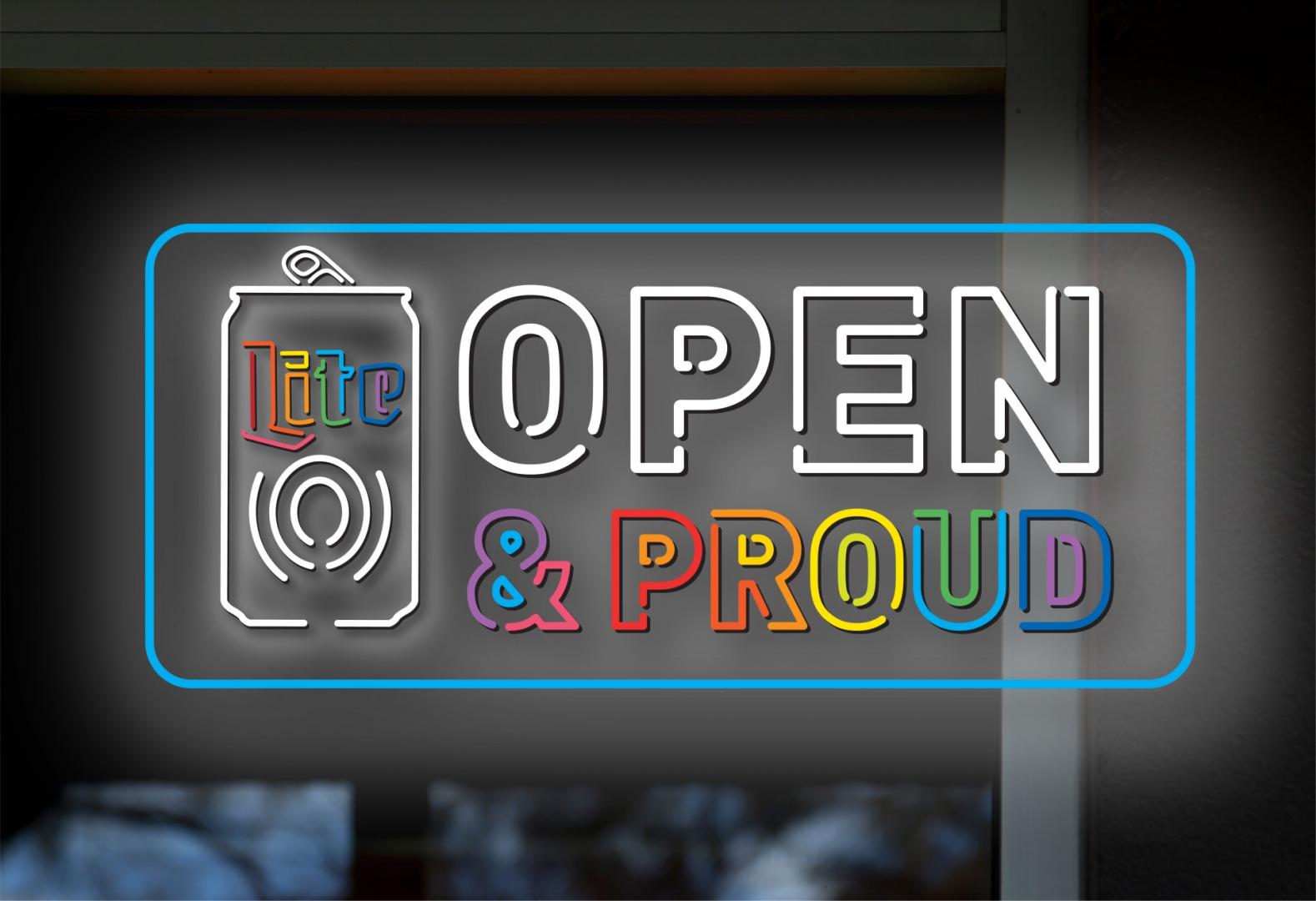 Miller Lite aims to create safer, more accepting spaces at bars for members of the LGBTQ+ community because we believe that everyone should be able to be their true self.
In partnership with Equality Federation, we launched the 'Open & Proud' program in June 2021, to help make the 55,000 bars that serve Miller Lite become more inclusive to the LGBTQ+ community through local town halls, training guide development and implementation, plus continued support to our friends at Equality Federation and their important advocacy work. To date, Miller Lite has contributed $450,000 to Equality Federation to cultivate change.
Miller Lite and Equality Federation are continuing to host several town halls at bars across the country where an intersectional group of LGBTQ+ folks share their candid, open experiences and thoughts on how bars can be made more inclusive.

Throughout the course of 2021, Miller Lite spent months listening directly to the unique intersectional needs of the LGBTQ+ community at bars across the country via town hall events, and we are excited to share what we've learned through our informational guidebook "Cultivating Inclusive Spaces For All Bar Patrons." The training materials within this guidebook incorporate some best practices to consider or implement at bar establishments across the country through the lens of the LGBTQ+ perspective.